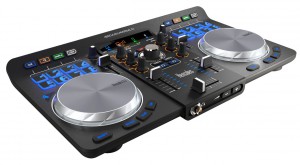 Universal DJ
Quick Start
Install the Hercules 'HDJCSeries' driver on your computer.
Install DJUCED®software on your computer (Laptop mode).
Install DJUCED® Masterapp on your smartphone (Multi-Screen mode).
Install DJUCED® Appon your tablet (Tablet mode).
Plug your speakers in the Universal DJ mix output (rear panel).
Plug your headphones in the Universal DJ headphones output (front panel).
Drivers
| | | | | |
| --- | --- | --- | --- | --- |
| | HDJCSeries MAC® [DJSeriesInstall 6.51s - macOS 11 (Big Sur) & macOS 13 (Ventura)] | MAC | Mac OS 11 - Mac OS 12 - Mac OS 13 | |
| | Release notes | | | |
| | | | | |
| --- | --- | --- | --- | --- |
| | HDJCSeries PC [2023.HDJS.2 - Windows 10-11] ASIO drivers | PC | | |
| | Release notes | | | |
| | | | | |
| --- | --- | --- | --- | --- |
| | HDJCSeries MAC® [DJSeriesInstall 6.18s - OS X 10.6 to macOS 10.15.7] | MAC | OSX 10.6 - OSX 10.7 - OSX 10.8 - OSX 10.9 - OSX 10.10 - OSX 10.11 | |
| | Release notes | | | |
| | | | | |
| --- | --- | --- | --- | --- |
| | HDJCSeries PC [2020.HDJS.1 - Windows 7 -8.1] Asio drivers | PC | Windows 7 - Windows 8 | |
| | Release notes | | | |
View more
View less
| | | | | |
| --- | --- | --- | --- | --- |
| | HDJCSeries PC [2016.HDJS.3 - Windows XP ] | PC | Windows 7 - Windows 8 - Windows Vista - Windows 10 | |
| | Release notes | | | |
| | | | | |
| --- | --- | --- | --- | --- |
| | HDJCSeries PC [2023.HDJS.1 - Windows 10-11] ASIO drivers | PC | | |
| | Release notes | | | |
Software
Manual
| | | | | |
| --- | --- | --- | --- | --- |
| | DJUCED 40° - Universal DJ mapping description | | | |
| | | | | |
| --- | --- | --- | --- | --- |
| | Universal DJ - Technical specifications & MIDI Command List | | | |
| | | | | |
| --- | --- | --- | --- | --- |
| | Hercules DJ Series - Drivers Install MAC | MAC | English | |
| | | | | |
| --- | --- | --- | --- | --- |
| | Hercules DJ Series - Drivers Install PC | PC | English | |
| | | | | |
| --- | --- | --- | --- | --- |
| | DJUCED° - User Manual - EN | MAC - PC | English | |
| | | | | |
| --- | --- | --- | --- | --- |
| | User manual - Universal DJ - EN | | English | |
View more
View less
| | | | | |
| --- | --- | --- | --- | --- |
| | Hercules DJ Series - Installation Pilotes MAC | MAC | Français | |
| | | | | |
| --- | --- | --- | --- | --- |
| | Hercules DJ Series - Installation Pilotes PC | PC | Français | |
| | | | | |
| --- | --- | --- | --- | --- |
| | User manual - Universal DJ - AR | | العربية | |
| | | | | |
| --- | --- | --- | --- | --- |
| | User manual - Universal DJ - DE | | Deutsch | |
| | | | | |
| --- | --- | --- | --- | --- |
| | User manual - Universal DJ - ES | | Español | |
| | | | | |
| --- | --- | --- | --- | --- |
| | User manual - Universal DJ - FR | | Français | |
| | | | | |
| --- | --- | --- | --- | --- |
| | User manual - Universal DJ - IT | | Italiano | |
| | | | | |
| --- | --- | --- | --- | --- |
| | User manual - Universal DJ - NL | | Nederlands | |
| | | | | |
| --- | --- | --- | --- | --- |
| | User manual - Universal DJ - PL | | Polski | |
| | | | | |
| --- | --- | --- | --- | --- |
| | User manual - Universal DJ - PT | | Português | |
| | | | | |
| --- | --- | --- | --- | --- |
| | User manual - Universal DJ - RU | | Русский | |
| | | | | |
| --- | --- | --- | --- | --- |
| | User manual - Universal DJ - KO | | 한국어 | |
Midi mapping
Tutorials
DJUCED Tutorial 1: Install DJUCED

DJUCED Tutorial 2: Sampler

Hercules DJ Academy: Intro

Universal DJ Tutorial 1: Laptop mode

MAC - PC

Universal DJ Tutorial 2: multi-screen mode

MAC - PC

Universal DJ Tutorial 3: tablet mode

Mobile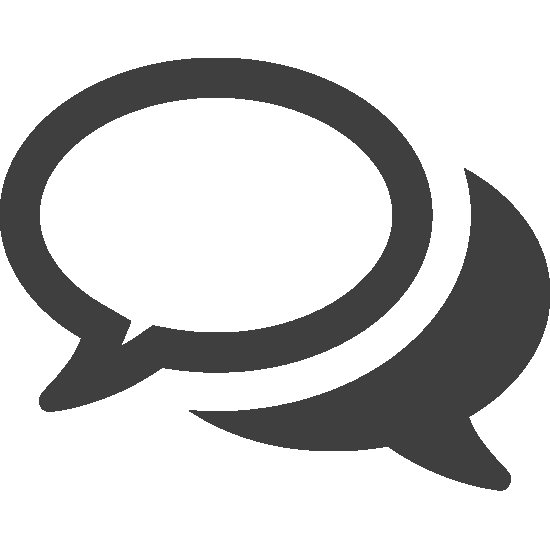 Contact us for this product