How to set the sample rate (kHz) and bit depth (16- or 24-bit) in Serato DJ
---
Related informations :
KB : 2011
Language : EN
Date : 2022-11-22
Category :
Tag :
Related products :
Serato DJ operates at the sampling rate (44.1 kHz, 48 kHz, 88.2 kHz or 96 kHz) defined in the operating system.
Set the sampling rate in Windows:
Right-click on the Speakers icon in the notification area.
Select Playback devices.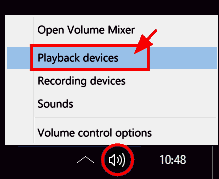 In the device list, select the audio device for Serato, Speakers - DJControl Jogvision.
Click on Properties, and go to the Advanced tab.
In the Default Format field, set the sampling rate (for example: 24 bit, 96000 Hz).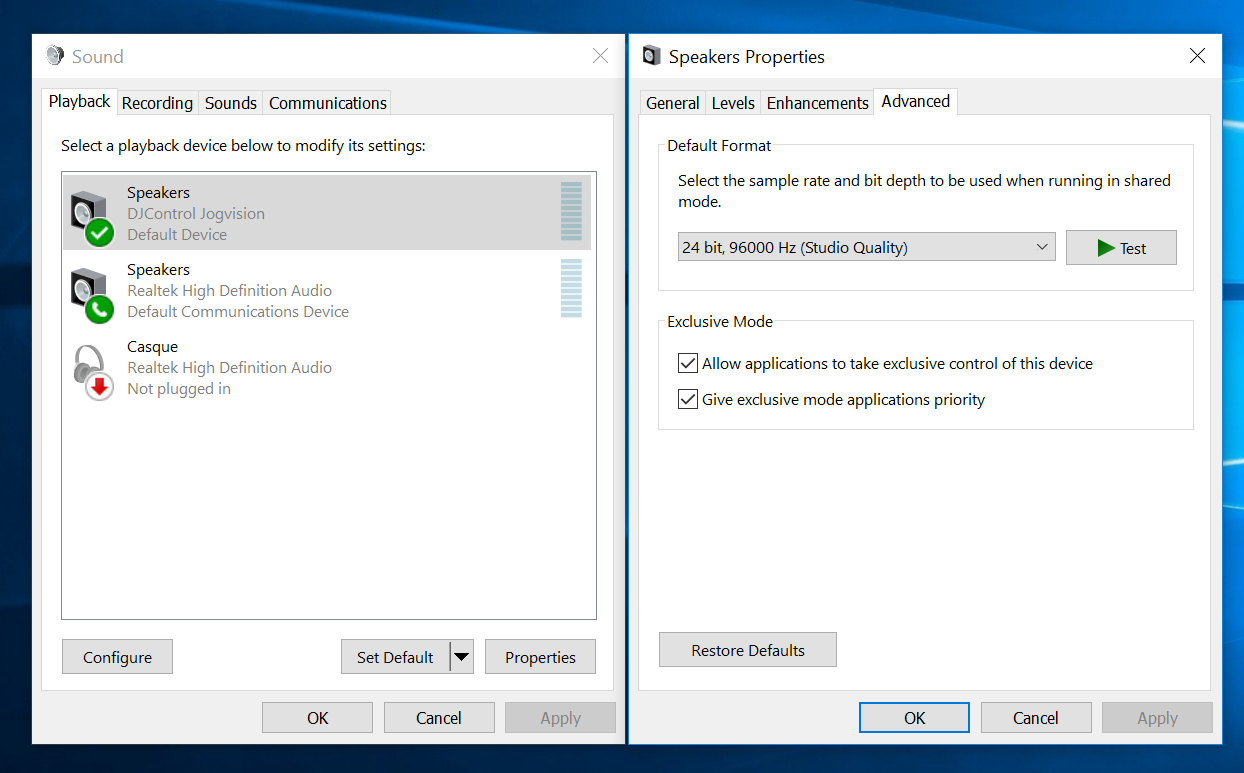 Set the sampling rate in macOS:
Go to Applications > Utilities.
Run Audio MIDI Setup.
Select DJControl Jogvision and set the Output format (for example: 96 000 Hz).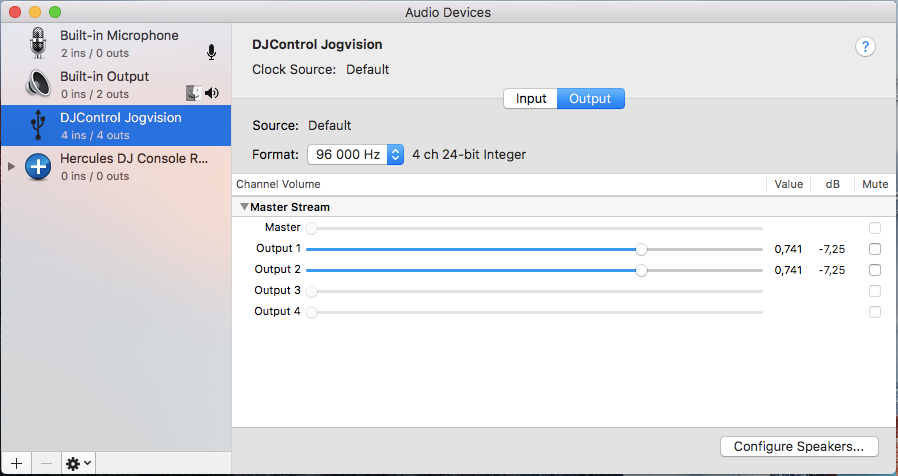 To record in your choice of either 16-bit or 24-bit mode in Serato DJ:
Run Serato DJ.
Click on SETUP button on the top bar.
In the DJ Preferences tab, go to the RECORDING section and set the Bit Depth to either 16-bit or 24-bit.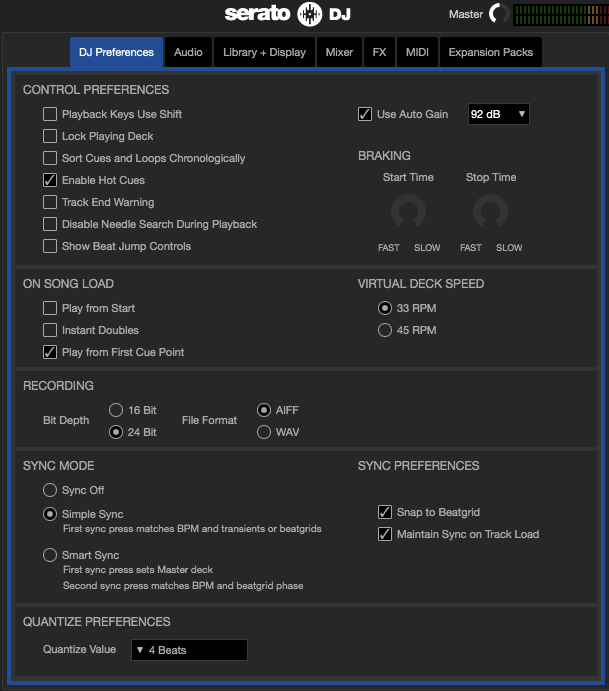 ---